A late afternoon in the park, the colors were amazing. It's spring and they did a nice landscaping job. Then I saw a Weeping Willow and nothing compares to it. So a topic dedicated to our favorite trees, what they are and why we like them.
For me, when there is a Weeping Willow there is instantly magic involved. I don't really know why. It has been that way for as long as I can remember. Weeping Willows and water, Weeping Willows by the water.
Here are a few pictures, which although nice,
in my opinion don't do justice to the beauty of this magical tree.
The following photo is a Weeping Willow on the Danube in Vienna.
I don't know where this is, but I like it.
Weeping Willow (Salix babylonica) is originally from China.
They say it is an ornamental tree, that it doesn't have any purpose. I doubt that. I think we just don't know what it is yet. And if its purpose has anything to do with magic, then no wonder it is called "ornamental" today.
Sabina
"Whether You believe you can, or you can't, you are right."
Posts: 1752
Joined: Sun Dec 20, 2009 7:11 am
Location: Vienna, Austria
Personality: Ambivert
Favorite book: Confession by Tolstoy + Chess novel by Zweig
Favorite movie: Matrix + Baraka
Things I like: the arts, free thinkers, creativity, passion, intelligence, honesty
State of Mind or Tendency:
Kudos: 61
---
In reflecting upon my favorite tree, automatically, my mind drifts off to the movies, "Out of Africa" and "The White Masaii"; whereby, the vast desert plains and rolling hills are spotted with "Umbrella Thorn Acacia" trees. I am growing with excitement with this thought, as it touches upon my innermost feelings - an awakening to explore, learn, freedom, and openness. It brings all of the five senses to life - an ADVENTURE! An initial dream that began with a movie, that eventually became a reality.
Seeing and being amongst the reality of the trees is the ultimate experience. It's enthralling and awe-inspiring! Truly beautiful, in all its pure earthy ruggedness, strength, and protection, and what it represent to the animals and the varied tribes who currently roam the desert tending to their goats and cows. Ahhh, Africa ....
History:
"There are over 700 species of the Acacia in Africa. Umbrella Thorn Acacia is one of the most recognizable trees of the African savanna. It grows in sand dunes and rocky grounds of Africa's grasslands. Acacias grow in areas with annual rainfall as low as 4 cm. This tree can survive in 50°C temperatures during the day, and freezing temperatures at nights. The savanna that the Acacias live in is hot and dry in the respective summer of the Southern Hemisphare although at night the temperature can go below -18°C. During the winter months the savanna gets a lot of rain. The Umbrella Thorn grows up to 20 metres high and has a spreading, flat-tapped crown that gives it its name". Karl-Kristjan ...

A few photos I took (Kenya):
Posts: 116
Joined: Sat Feb 06, 2010 5:13 pm
Personality: Ambivert
State of Mind or Tendency:
Kudos: 15
---
Olive tree is my tree. I am in love with this tree. When I watch it, touch it, rest under it, prepare tea from its leaves or use olive oil which is a balsam for soul and body, I always have this beautiful feeling of bliss and peace that this tree gives with the music of its branches and leaves dancing in the wind and changing the colors like sending the little light stars everywhere around.
I let author and actress Carol Drinkwater who wrote three books about olives, to reveal many interesting things about this magnificent tree.Walking with her through her olive tree farm we can feel all the beauty of these trees.
Posts: 1614
Joined: Mon Dec 21, 2009 4:09 pm
State of Mind or Tendency:
Kudos: 48
---
My favourite tree is called Albizia julibrissin and it's quite common in parks in Greece.
We used to have one in our garden in the place where I grew up. Now we don't have one but I still love its silky pink flowers, which have a very delicate scent.




Posts: 120
Joined: Wed Dec 23, 2009 3:18 am
Location: Athens, Greece
State of Mind or Tendency:
Kudos: 17
---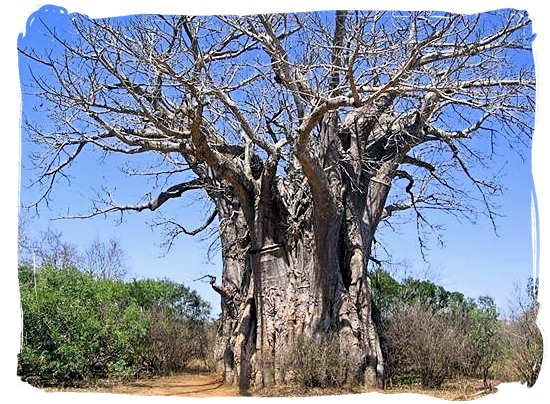 One legend of the Baobab tree is describes what happens if you are never satisfied with what you have:

"The baobab was among the first trees to appear on the land. Next came the slender, graceful palm tree. When the baobab saw the palm tree, it cried out that it wanted to be taller. Then the beautiful flame tree appeared with its red flower and the baobab was envious for flower blossoms. When the baobab saw the magnificent fig tree, it prayed for fruit as well. The gods became angry with the tree and pulled it up by its roots, then replanted it upside down to keep it quiet."

The baobab's bark, leaves, fruit, and trunk are all used. The bark of the baobab is used for cloth and rope, the leaves for condiments and medicines, while the fruit, called "monkey bread", is eaten. Sometimes people live inside of the huge trunks, and bush-babies live in the crown.
I was able to see baobab trees while in Zimbabwe. There truly is a magical feel to them, whether it comes from the tree or from the person standing beside it, it's still magic.
"Sometimes you do it to save your own life, not anybody else's. That's mostly why I write. I'm not trying to change anybody else's life or the world; I'm trying to keep from blowing my own brains out. That's the real point." -- Guy Clark
Posts: 132
Joined: Sat Apr 17, 2010 4:08 pm
Location: Alabama
Personality: Introvert
State of Mind or Tendency:
Kudos: 18
---
I guess my favorite tree would be the Birch tree. A very nice tree... possibly not the most romantic tree to look at, although, I would say it has a rather unique beauty to it. Aside from the white bark of the tree and its slightly drooping limbs, I think why I like this tree most of all is because of its giving nature. It is one of the most useful trees of which I know... it can be used to
make boats
,
shelters
,
containers from which you can drink and cook
, and the oils contained within the bark are like having charcoal briquettes soaked in lighter fluid when trying to start a fire... as if that isn't enough you can tap the tree an collect its sap to make a
vitamin rich drink
.
a.

Habit


b.

Bark


c.

Leaf


d.

Flowering twig w/male & female catkins


e.

Scale


f.

Nutlet

If you

don't understand

something I said or why I said it... ask me.
If you

don't want to understand

something I said or why I said it... tell me.
Posts: 709
Joined: Wed Dec 16, 2009 7:54 pm
Location: Vienna, Austria
Personality: Ambivert
Favorite book: no favorite book but favorite stories
Favorite movie: the Star Wars saga
Things I like: My family, nature, movies, games, music... more later
State of Mind or Tendency:
Kudos: 50
---
Ryan,
I love this tree. I think that after olive tree it would be my next. You said it beautifully- giving nature. I am connected with this tree over one very touching movie too. It is ex YU movie form long ago and in that movie this tree has become a symbol for the giving nature of one woman who had died and is remembered over the presence of this tree in her garden. Beautiful story, as beautiful as this tree is.
This phrase "giving nature" reminded me to one of the most beautiful stories:
"The Giving Tree" by Shel Silverstein
Posts: 1614
Joined: Mon Dec 21, 2009 4:09 pm
State of Mind or Tendency:
Kudos: 48
---
---
Who is online
Registered users: No registered users